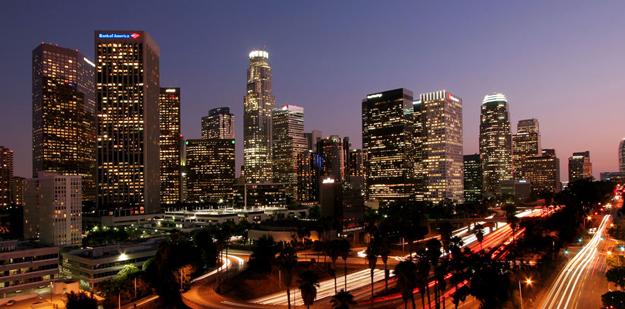 At NexTech Systems, we believe our reputation to uniquely meet our customers' needs speaks for itself. Since 1999 we have worked extensively throughout the Southern California transportation community providing both off-the-shelf and custom solutions for a variety of needs. Our customers range from public works directors, city traffic engineers, regional planning agencies, Caltrans, consultants and contractors.  Our experience and expertise help these customers eliminate guesswork when planning, designing and deploying transportation, safety and technology systems. (read more)
The knowledge of our staff, our experience with virtually every type of transportation project, and our passion for superior customer service is what keeps NexTech Systems, Inc. the number one choice in transportation and safety products for the Southern California region.
Our Team
Janna McKhann
President & Founder
President of NexTech Systems, Inc., Janna founded the company in 1999. Janna primarily spends her time visiting customers throughout the region and assisting them by providing the best product recommendations for their transportation projects, and updating them on the very latest traffic technology products. Prior to creating NexTech Systems, Inc., Janna served in a variety of increasingly responsible positions in Engineering and Business Development with Rockwell International and Boeing for 14 years.  She holds a Bachelor of Science degree in Electrical and Computer Engineering, and puts it to great use as she facilitates our traffic technology projects.
Jennifer Harvey 
Business Development Manager
As Business Development Manager, Jennifer provides quotes and product information to NexTech's customers, as well as researches and tracks transportation funding opportunities. Prior to joining NexTech in 2014, she was the marketing and business development manager for a Northern California traffic engineering firm for 20+ years.  For her entire career, she has worked side-by-side with traffic professionals and has a strong knowledge of the different traffic product types and solutions on the market and how they can best fit into NexTech's customer projects.
Aaron Edwards
Sales & Service Manager
Aaron provides an essential role in not only meeting with customers, maintaining accounts and providing product advice, but also providing excellent customer and "hands-on" support. He has 10+ years of experience in the Traffic Industry including design, manufacturing and field installation activities. This experience and technical knowledge are invaluable in helping customers fully understand both technical and performance issues associated with their projects. Prior to joining NexTech Systems in 2018, he was the Regional Sales Manager for a Radar Speed Feedback sign company.
Amber Masse-Rowe
Regional Sales Manager
Amber provides outside sales and customer support for NexTech Systems. Amber has extensive traffic/ITS industry experience, including both sales and field technical support involving installations and turn-ons of various traffic products. She has thorough knowledge of and experience with Emergency Vehicle Pre-Emption, Accessible Pedestrian Signals, Battery Back-up Systems, Controllers, Cabinets, and Video Detection. Throughout her 20+ years of local experience in the Traffic Industry, she has established excellent relationships with municipalities, contractors, consultants, and DOTs. Prior to joining NexTech in 2022, she worked for two of the largest manufacturers of controllers, cabinets, and video detection in both sales and contractor support.
Theresa McCann
Accountant/Office Manager
As NexTech's Accountant/Office Manager, Theresa oversees and manages the ordering, invoicing, receivables, accounts payable, customer service, and all key office and administrative functions for the office. Theresa has over 20 years of accounting experience with 5 years of management skills. Outside of her expertise in accounting, her great organization, time management, and quick-response skills are relied upon for the success of our day-to-day operations. Prior to joining NexTech Systems in 2021, she was a Finance Accounting Supervisor in the Medical and Dental industry.
Grant Gunterson
Sales & Technical Support
Providing sales, field, and customer technical support to customers is Grant's area of expertise. His primary function is to provide turn-on and field support, as well as acting as a liaison between manufacturers, city employees and contractors. Grant joined NexTech systems in 2018 and regularly participates in IMSA courses. He is knowledgeable and has experience with a large variety of traffic device applications and is skilled at trouble-shooting and repairing systems that have been damaged or are no longer working.
Marla Moso
Account Manager
NexTech's Account Manager, Marla provides NexTech's customers with account services ranging from preliminary information, waivers and releases, accounts payable and receivables, credit establishment, and a host of additional customer service-related functions. After joining Nextech Systems in 2015, she reorganized and streamlined many of the office's administrative functions. Marla works closely with NexTech's manufacturers and serves as a liaison between them and our customers, ensuring a smooth and consistent process from order inception to project close-out.
Meghan McKhann
Marketing Intern
As NexTech's Marketing Intern, Meghan oversees and manages all social media platforms and website inquiries. She focuses on content and interacting with brands via online media. Meghan has a few years of social media marketing and website development under her belt. Before joining NexTech Systems in 2021, Meghan worked with other companies as a social media strategist and sales. She helps NexTech use her knowledge in marketing and customer service to thrive in working at NexTech. Meghan is also a college student finishing up her degree in Marketing in the spring of 2022.
Additional staff help round out the NexTech team for both project consultation, technical and product support.
---
Contact Us for A Quote 
Contact us for a quote or additional information today.